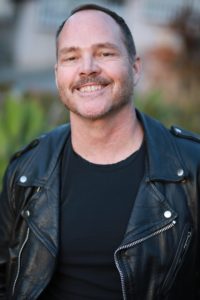 Nothing in the 22-year history of the Lily Tomlin/Jane Wagner Cultural Arts Center can match the extraordinary longevity of our longest-running hit show, The MisMatch Game! This outrageous parody of the '70s TV game show The Match Game was originally created as a birthday-party game by author/actor/producer Dennis Hensley. Dennis asked to try it out on the Renberg stage in 2004, and the perennial smash hit was born.
From the beginning, Dennis and the Center decided to keep The MisMatch Game! as affordable as possible, allowing the largest number of people in our community to join in the mayhem. For 17 years tickets have always cost just $15.
A cohort of Los Angeles actors and comedians, among the area's most brilliant improvisers and demented minds, have generously donated their time and talents for every single performance, ensuring that the show raises the maximum amount of funds for the Center. We could not be more grateful to Dennis for his unending friendship and ability to fill the Renberg Theatre with great talent and gales of laughter year after year after year….
Over the course of 16 years, 2004-2019, Hensley and his rotating company of lunatic celebrity impersonators have racked up some jaw-dropping statistics:
Number of runs: 32
Number of individual performances: 82
Number of performers: 48
Amount raised: $164,000
MisMatch Game Performers

The LilyTomlin/Jane Wagner Cultural Arts Center gives heartfelt thanks to these extraordinary performers who have donated their services to benefit the Center for 17 years!
Dennis Hensley ("Gene Rayburn")
Paolo Andino ("Bruno Toniolo")
Benjamin Ayers (MisMatch Dancer)
Jackie Beat ("Bea Arthur")
Willam Belli ("Jessica Simpson")
Ted Biaselli ("Miss Piggy", "Tony Randall", "Stan Lee")
Patrick Bristow ("Tim Gunn", "The Virgin Mary", "Nancy Culp")
Julie Brown ("Madonna", "Kim Kolciak", "Michelle Bachman", "Paula Abdul", "Kim Kardashian", "Melania Trump")
Rachel Butera ("Wanda Sykes", "Rosie O'Donnell")
Danny Casillas ("Harvey Fierstein", "Herve Villachaize", Reba Areba)
John Carrozza ("Greg Evigan")
Jackie Clarke ("Elizabeth Taylor", "Phyllis Diller")
Jennifer Elise Cox ("Elaine Joyce")
Eileen Crowe
Dante ("Jack Nicholson")
Drew Droege ("Tanya Roberts", "Karen Black", "Chloe Sevigny")
Cher Ferreyre ("Jennifer Tilly")
Maile Flanagan ("Danny Bonaduce", "Rosie O'Donnell")
Kate Flannery ("Neely O'Hara", "Patty Duke")
Frangela (Frances Callier, Angela V. Shelton, "Dawn", as in Tony Orlando and…)
Daniele Gaither ("Wendy Williams")
Nadya Ginsburg ("Cher", "Madonna")
Julie Goldman
John Hill
Rebekah Kochan ("Lindsay Lohan", "Pamela Anderson")
Tom Lenk ("Zooey Deschanel", Margot Kidder", "Heidi Klum", "Tilda Swinton")
Clinton Leupp (Miss Coco Peru)
Madeline Long ("Shelly Winters")
Todd Masterson ("Harvey Fierstein")
Jonny McGovern ("Karl Lagerfeld")
Mollie Merkel ("Melissa Etheridge")
Daran Norris ("Julia Child")
Sam Pancake ("Rue McClanahan", "Lucille Ball", "Lisa Whelchel", "Brett Somers", "Fritzi Zimmer")
Nicol Paone ("Arianna Huffington")
Melissa Peterman ("Rena Z")
Amy Phillips ("Gwyneth Paltrow", "Teresa Guidice")
Felix Pire (Ricardo Montalbán, "Tony Orlando", "Jim Henson")
Jack Plotnick (Evie Harris, "Paul Lynde")
Chris Pudlo ("Pee-wee Herman", "Juliette Lewis")
Oscar Quintero ("Charo", Kay Sedia)
Kali Rocha ("Goldie Hawn", "Kara DioGuardi")
Lauren Marissa Rosen (MisMatch Dancer)
Marc Samuel ("Bill Cosby", "President Obama", "Prince", "Morgan Freeman")
Michael Serrato ("Jean Stapleton")
Antoinette Spolar ("Liza Minnelli")
Craig Taggert ("Bette Midler")
Tony Tripoli ("Charles Nelson Reilly")
Marcia Wallace (Herself)
Ben Wexler ("Woody Allen")