DIAMONDS ARE FOREVER:
THE SONGS OF DAME SHIRLEY BASSEY
Diamonds Are Forever takes fifteen of Dame Shirley's greatest hits, backs them with a sensational six-piece band, and has Broadway's and L.A.'s Jennifer Leigh Warren perform them with Bassey's trademark elegance, theatricality, glamour, and vocal pizzazz. Looking glamorous and singing with some of the biggest and best pipes around, Warren wows her audience with as sensational a one-woman show as you're likely to see all year.
Conceived by Jennifer Leigh Warren
Directed by Richard Jay-Alexander
Produced by Los Angeles LGBT Center/Jon Imparato and Chris Isaacson/Upright Cabaret
Presented at the Center's Renberg Theatre on June 16, 2011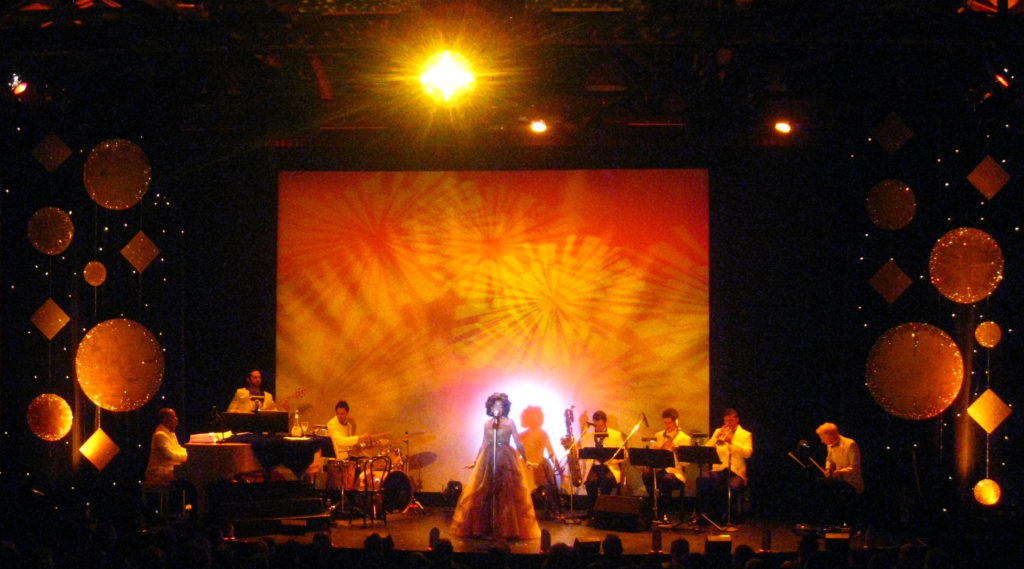 DAME SHIRLEY BASSEY……….Jennifer Leigh Warren
Kenneth Crouch……….Music Director/Piano
Dave Bass……….Clarinet/Sax/Flute
Christopher Bautista……….Trumpet
Aron Forbes……….Guitar
Matt Lucich……….Drums
Wesley Smith……….Woodwinds
Carter Wallace……….Bass
Directed by Richard Jay Alexander; music director Kenneth Crouch; lighting design by Jim Smith III; wig designer Judi Lewin; make-up design by Drini; costumes by Ali Rahimi; production stage manager Ronn Goswick; production manager Patricia Sutherland; and technical advisors Shaunessy Quinn and Robert Selander.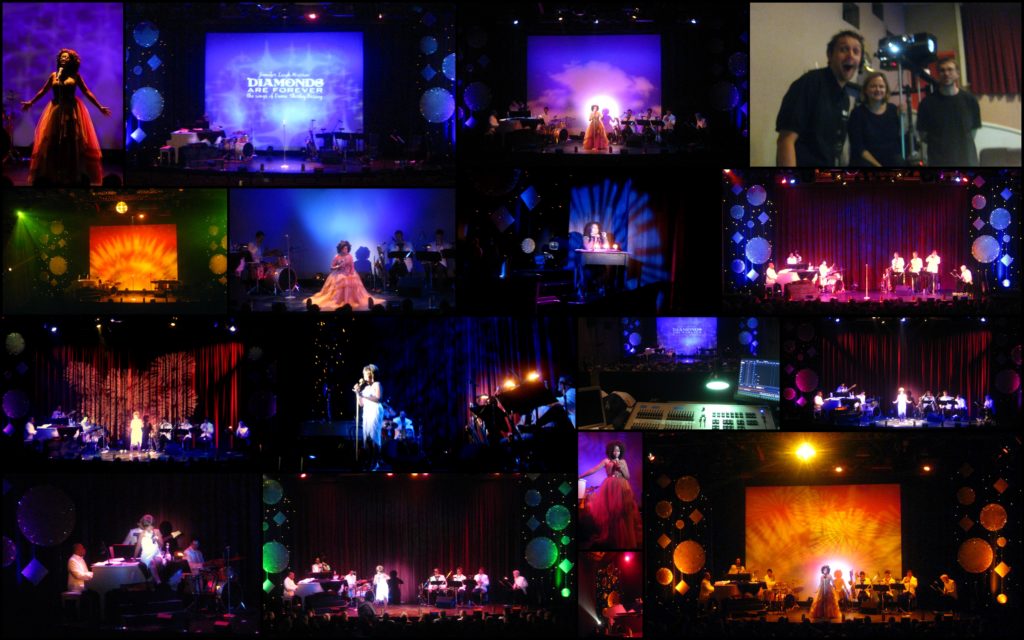 "A perfect amalgam of star and material...Warren demonstrates star power and a magnificent singing voice...the show looked and sounded sensational...Don't even think of missing it."
"This must be the rapture they've been talking about. Did I die and go to heaven?...an unforgettable experience...This is a fabulously classy evening that no true theatre goer can afford to miss. Warren singing Bassey is divine bliss!"
"Warren and Shirley Bassey are a match made in entertainment heaven...as sensational a one-woman show as you're likely to see all year."