Beginning with 2001's Glorious Wounds…she's damaged, the extraordinary Miss Coco Peru has graced the stage of the Renberg Theatre with 73 performances of nine different solo shows, every one of them sold out. Glorious Wounds…she's damaged and Miss Coco Peru's Universe were directed by Jim Fall (who also directed Coco in the cult film classic Trick). After that, all of her shows have been directed by our great collaborator Michael Schiralli.
Glorious Wounds…she's damaged
April 2001, September 2001, May 2009
Miss Coco Peru's Universe
June 2001
Miss Coco Peru Is Undaunted
October 2003, May 2009
Ugly Coco
October 2007, May 2009
Miss Coco Peru: There Comes a Time
May 2011, March 2012
Miss Coco Peru: She's Got Balls
February 2013, February 2014
A Gentle Reminder: Miss Coco Peru's Guide to a Somewhat Happy Life
May 2016, February 2017
    
Miss Coco Peru: The Taming of the Tension
September 2017, April 2018
Miss Coco Peru: Have You Heard?
April 2019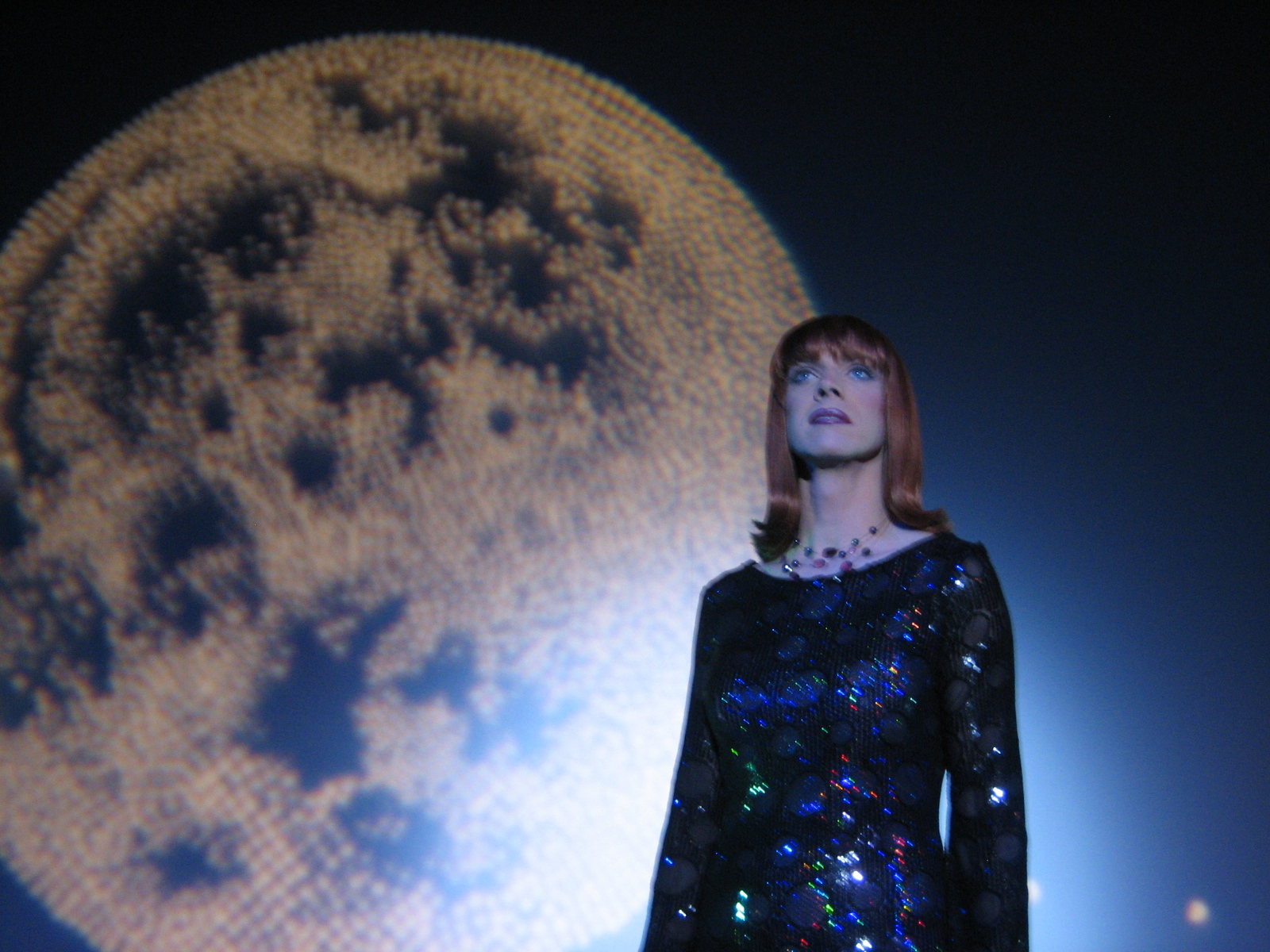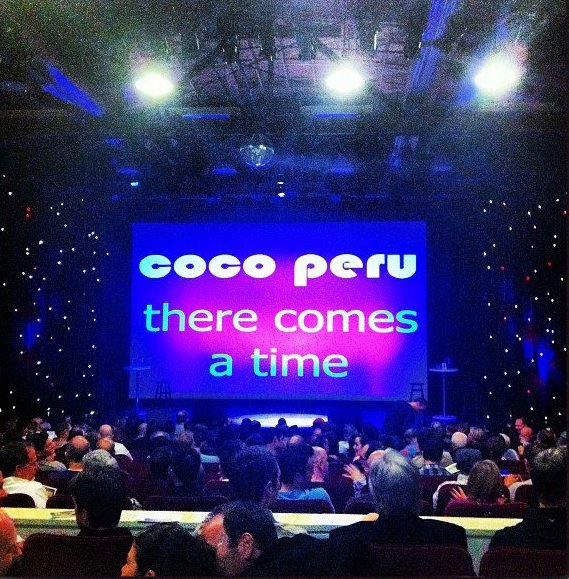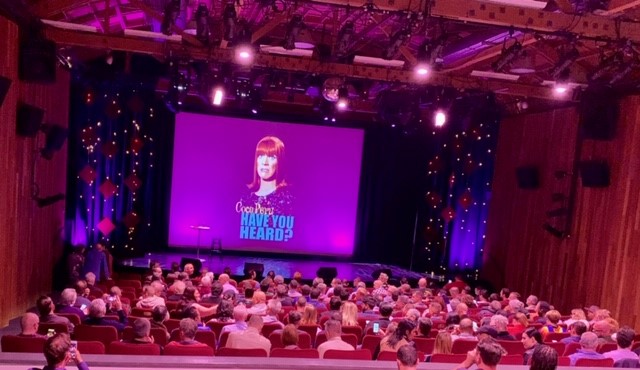 BENDING EARS, MINDS AND GENDERS
Theater Review October 31, 2003

Glitz or angst? Camp or gloom? Miss Coco Peru, now appearing at the Gay & Lesbian Center's Renberg Theatre in her one-woman show, "Miss Coco Peru Is Undaunted," is a creature of many moods and mercurial temperament. A sweet solo from Disney's "The Little Mermaid" is laced with barked expletives. An account of a sentimental journey to Ireland turns suddenly acidic. Miss Coco candidly confides, "I'm sorry I wrote shows to work out my issues and then charge you to see it."

We're not. The fabulous Miss Coco Peru, drag queen extraordinaire, can bend our ears—and our perceptions—anytime.

Miss Coco Peru is the brainchild of Clinton Leupp, who over the last decade or so has amassed quite a cult following on both coasts, for obvious reasons. Simply put, Miss Coco is a heavenly hoot, a svelte diva with a belt voice and a Bronx accent who acts like a bizarre hybrid of Paul Lynde and Lola Falana. Recently, Miss Coco, who typically refers to herself in the third person, has been critically lauded for the independent film 'Girls Will Be Girls." That film garnered Leupp both the best actress award at the HBO Comedy Arts Festival, and the best actor award at Outfest, L.A.'s premiere gay and lesbian film festival.

If those gender-bending awards bespeak a certain duality in Miss Coco's temperament, so does this show, which details how often Miss Coco has straddled the divide between saint and sinner, ladylike sweetness and stevedore crassness. Under the direction of Michael Schiralli, Miss Coco sings, sasses and tells stories, usually about her own past. Wry and uncensored, the show is a hilarious personal exorcism, with music, no less. Hey, that's entertainment.