Hollywood Fringe Festival
Fifteen years ago, when she was a child and he was middle-aged, they had a harrowing, abusive relationship and haven't seen each other since. Now she's found him again. Clever insightful, Blackbird leads us through a maze of contradictions and revelations, exploring every twist and turn, breaking open the situation to reveal the painful emotional realities beneath the surface.
Written by David Harrower
Directed by Anna Stromberg
Produced by Los Angeles LGBT Center/Jon Imparato
Presented at the Center's Davidson/Valentini Theatre as part of the Hollywood Fringe Festival on June 9, 2017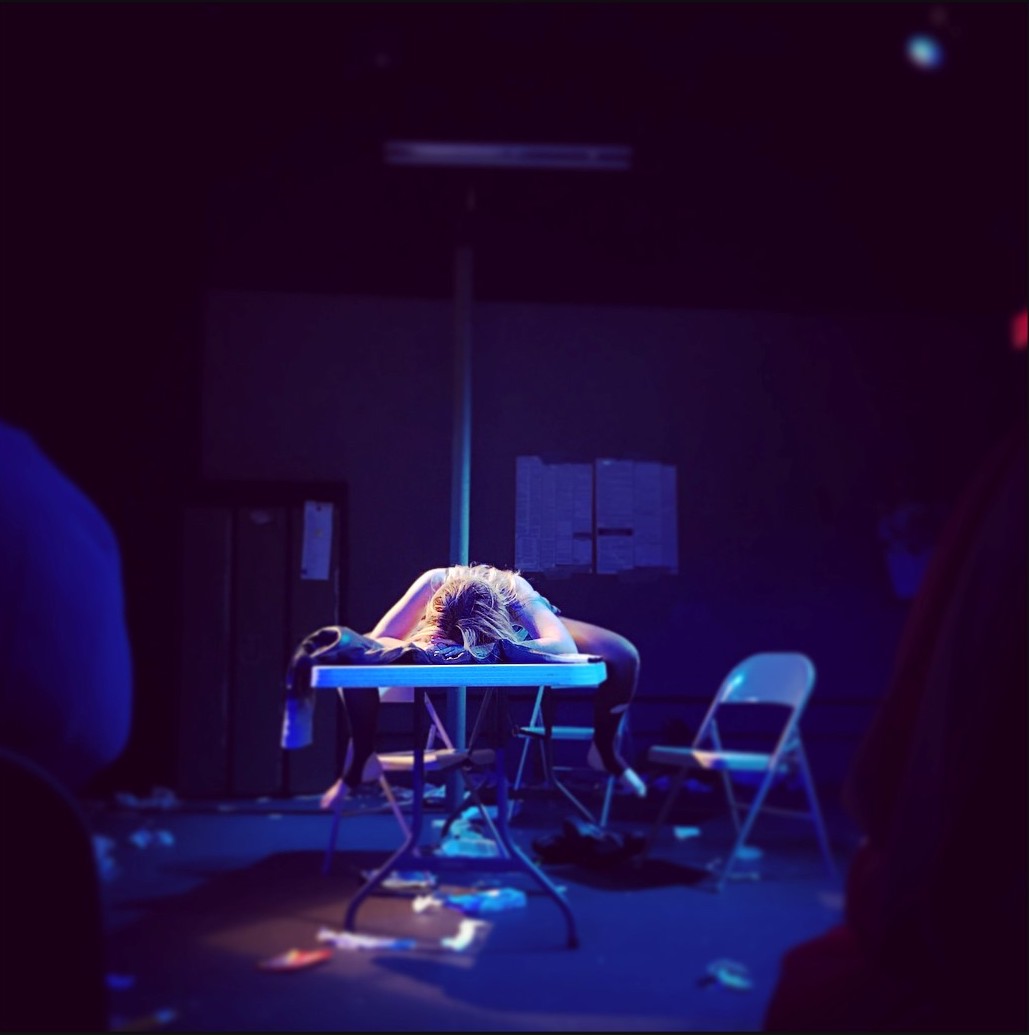 RAY……….Bradley Fisher
UNA……….Charlotte Gulezian
Directed by Anna Stromberg; setting by Burt Grinstead; costumes by Wendy Barillas; lighting by Matt Richter; sound design by Matt Richter; production stage manager Maggie Marx; production manager Patricia Sutherland; assistant stage manager Eric Babb; and crew Adam Earle and Edwin Peraza.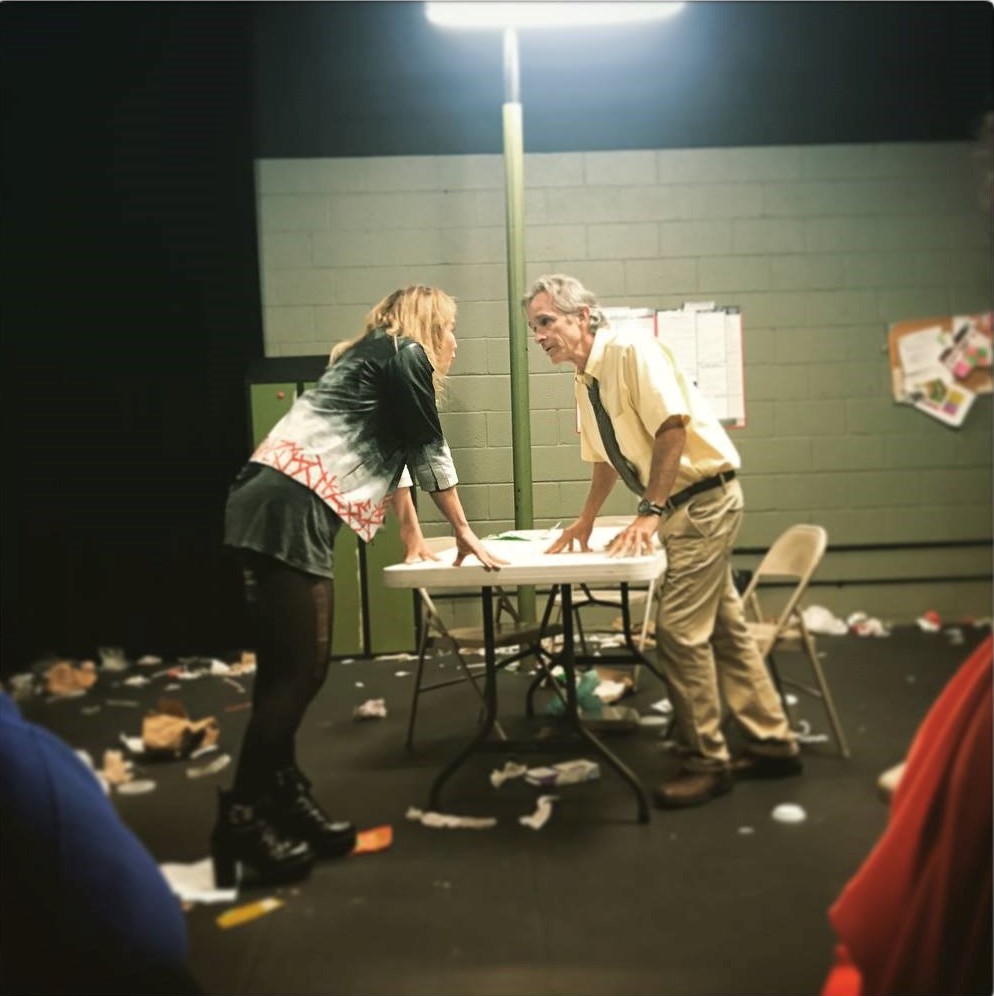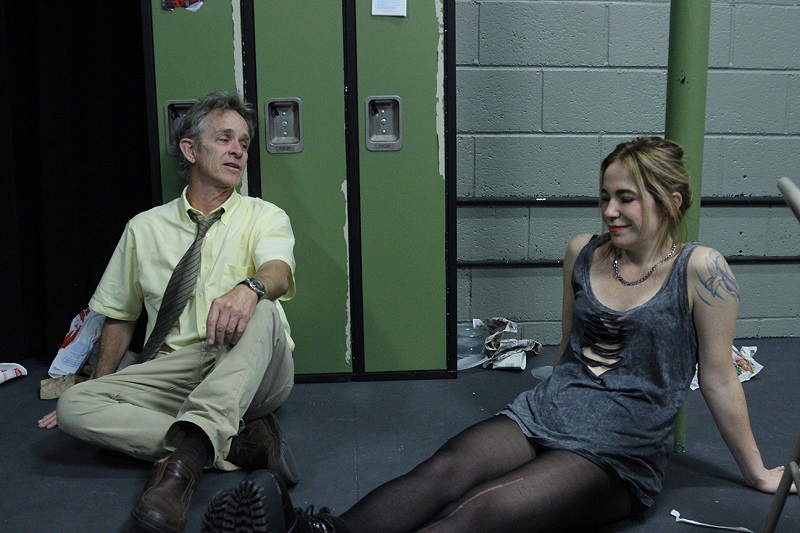 "Harrower's clever insightful script leads us through a maze of contradictions and revelations, and director Anna Stromberg explores every twist and turn...Fisher provides an eloquent portrait of a man who has lost so much and so often that he no longer expects to win. And Gulezian offers a richly layered portrait of a woman whose angry bravado conceals an aching vulnerability..."
"Wow! It was a powerful performance by two talented actors. The direction was spot on, and I loved how the actors used all their space. I walked away breathless and I'm still thinking about the complexity of this subject matter. A must see!"
Edgy and incendiary—David Harrower's award-winning and intense drama Blackbird is being staged at the Los Angeles LGBT Center in Hollywood as part of this year's Hollywood Fringe Festival.

In the play a young woman confronts a man who had sexually molested her when she was only 12. But the showdown is fraught with unexpected revelations…Harrower explores this topical and touchy subject matter with an astonishing fearlessness—imagining an emotional authenticity and mining the drama of the set up to its fullest potential. This is a masterful piece of theater.

Featuring Charlotte Gulezian and Bradley Fisher, the production is exceptionally well-directed by Anna Stromberg. Her cast of two expertly navigate the tricky emotional terrain, especially the ever-shifting power struggle that ensues. This production has only five performances remaining, including a late session tonight. Try not to miss it!