Los Angeles LGBT Center's Advocate & Gochis Galleries presents
DARKNESS/LIGHT
My fine art photographic practice through experimentation and risk taking alludes to a visual philosophy which maintains the erotic at the centre of the frame. I craft 'playful yet serious' imagery, which unapologetically celebrates black queer bodies, desire, and pleasure within the context of imaginary.
The work challenges staid notions of identity politics, representation and resistance by primarily interrogating notions of blackness through a queer lens, and queerness through a black lens by troubling the disproportionate way in which a social public lens and a default-based narrative is used to ignore the multi-dimensions of who we are.
Theoretical provocations, politics and aesthetics are always entangled. The aesthetic quality of the work, and the photograph's status as both image and artifact is just as important as the multiple drivers of its content.
I favor traditional, simplified symmetrical composition, with sensuous focused lighting and mainly working with mid-tones on the gray scale. Serious care is taken with how the work is eventually printed and framed towards achieving the desired effect.
I generally shoot from slightly below; looking up at the sitter; against uncluttered backgrounds this is to convey depth, power and the 'inner archive' of each sitter.
Ajamu is a British artist, curator, archivist and activist. He best known for his fine art photography, which explores same-sex people and the Black male body, and his work as an archivist and activist to document the lives and experiences of black LGBTQ people in the UK.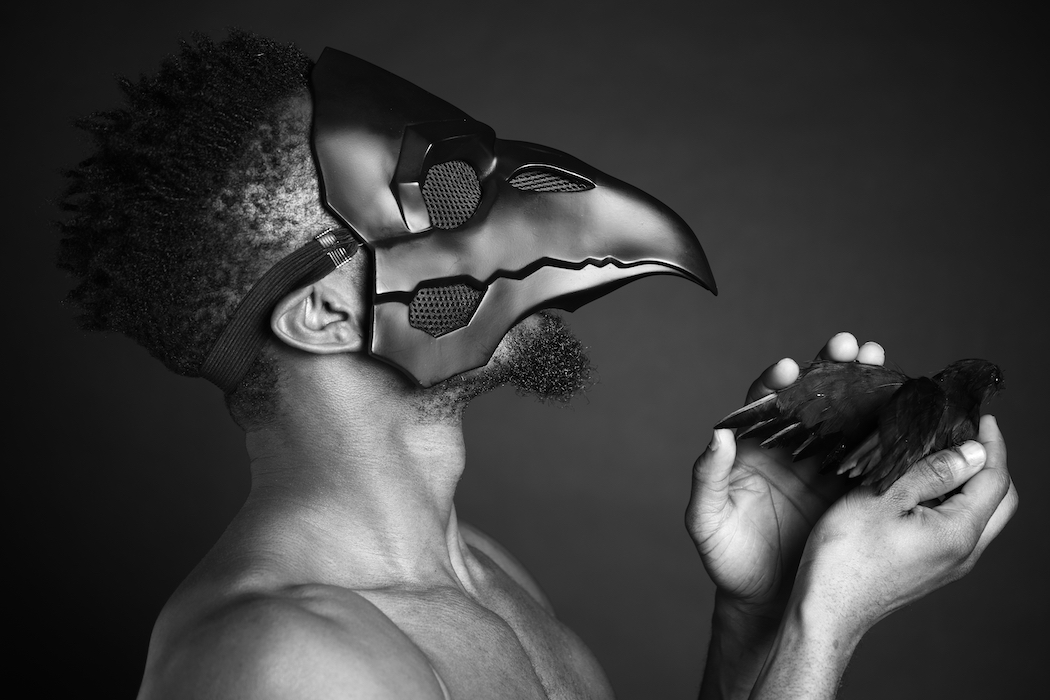 January 2021
11" x 14"
Giclée print in an edition of 25
$500
Each print will be signed and numbered. It will include proof of authenticity and the artist's personal chop mark.